For a Keller Licensed Electrician and Electrical Work in Keller, Texas, give us a call!
Charlie Brown Electric is proudly serving Keller, TX area.
Why choose us?
We carry $2 million insurance implying that your security is a top priority to us. With more than 25 years experience in the electrical industry, the company is proud to provide a wide range of high quality electrical services to include indoor and outdoor custom lighting, automation controls, electrical panels, switches, backup generators, and much more. The work is professionally guaranteed to the highest standards in the industry and delivered to our clients at an affordable cost.
We are always on time!
We will call you when we are on a way to your house!
We are a Licensed Electrical Contractor!
We have 100% positive reviews from our clients!
Our business is build on solid reputation!
Call us now to book up your appointment.
(682) 365-8476 or (972) 539-9797
We are your Keller Local Electrician!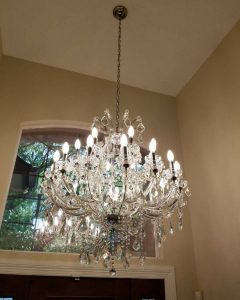 Client Heather P. of Fort Worth, Texas — 10/20/2014
I called Charlie Brown Electric to come look at some electrical outlets that were not working. He was kind, professional, and straight forward. He explained what the prices would during my scheduling phone call. He also came out to our house that same afternoon, ON A SATURDAY!!! 🙂 When he arrived he was quick to diagnose the problem, he was able to correctly reset some switches in our breaker box and the problem was fixed within 10 minutes after he arrived! He is more than fair on pricing, profession, and fast! I will DEFINITELY call him again!!!!